30jun1:00 pm- 6:00 pmSocial Media Tech San AntonioRSVP REQUIRED TO ATTEND LIVE - See Event Details1:00 pm - 6:00 pm Microsoft Community Theater
Event Details
This month we're partnering with Social Media Day to celebrate the technological advancements that enable us to connect with real-time information, share ideas, speak and have our voices heard all over the world.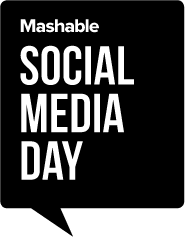 Mashable and locally owned businesses, nonprofits, and social influencers are pulling together video conversations, networking, speaker panels, hosted by DCI (Digital Creative Institute) and Laura Calo, Director with MediaTech Ventures.
The goal is to bring together the community to showcase how the Business Owners and Individuals use social media in SMART ways make a positive impact on their community.
We're warming up the meetup with a get together at the Microsoft Community Theater at La Cantera.
Brad Voeller, founder and CEO of DCI (Digital Creative Institute) and Laura Calo, Director with MediaTech Ventures,  will be hosting a discussion: Social Media for Good Dialogue.

Brad previously co-founded CollegePlus a leading academic and life coaching service, and founded two nonprofits and several international education programs in South Korea.
As well as working directly with MediaTech Ventures, Laura serves as a a communications and humanities visiting professor with DeVry University and Adjuct Faculty with the University of Phoenix.
The dialogue will allow participants an opportunity to hear and share their experiences with social media, trends, successes and how their organizations have been able to do great things with social media. We will also highlight a few key social media companies that will share what they do to build community and impact change through using social media.
Following the discussion, we'll be livestreaming talks from an exceptional group of social media professionals including:
Kristie Whites, Serving Social
Lani Rosales, The American Genius
Scott Carson, We Close Notes
Lindsay Marder, Digital Marketer
Jane Hervey, #bossbabesATX
Chelsea Collier, Smart Cities Connect
Jane Ko, A Taste of Koko
Paul O'Brien & Pete Monfre, MediaTech Ventures
Tune in by joining us at the Microsoft Community Theater at La Cantera or via our live feed Facebook.
_______
About MediaTech Ventures
Serving existing components of the media and tech industries collaborate and thrive. We succeed when creators succeed by working with government, developers, non-profits, studios, investors, directors, musicians, actors, founders and more to innovate media. Join us as a mentor, partner, or part of the community.
Time
(Friday) 1:00 pm - 6:00 pm
Location
Microsoft Community Theater
15900 La Cantera Pkwy, San Antonio, TX